An International Destination for Cultural Exchange and Musical Excellence, Designed for the Next Generation of Classical Musicians
Atlanta Festival Chamber Orchestra's Fall Concert!
The Atlanta Festival Chamber Orchestra kicks off its second season with a concert filled with dazzling string playing in an ensemble twice the size as a year ago! Come hear this fantastic group on Saturday, November 5 at 4pm in the sanctuary of Johns Creek United Methodist Church.
The concert will feature works by Mendelssohn, Sibelius, and Piccinni along with the rollicking Tango Traicionero by Kirt Mosier.
AFA To Launch New String Ensemble!
In January 2023 the Atlanta Festival Academy will launch a sibling ensemble to its Atlanta Festival Chamber Orchestra, the Atlanta Festival Junior Orchestra! 
This new group will cater to students who are often too young to have a school orchestra. Students in grades 1 through 7 are welcome to apply! Please click here to learn more about the orchestra, our conductor, and how to sign up!

About Atlanta Festival Academy
The Atlanta Festival Academy maintains its position as the first international two-week classical music festival hosted in the Southeast, and will again attract young musicians, renowned instructors, and world-class performers from around the globe. The festival will continue to be packed with master classes, lectures, workshops, as well as private lessons, chamber music, and orchestra coachings by celebrated teachers from Asia, the Americas, and Europe. The 2019 edition of the festival culminated with two concerts featuring Menuhin Competition winner Chloe Chua. These concerts thrilled nearly two thousand audience members and highlighted works by Mendelssohn, Bartok, Dvorak, and other great composers. We feel sure that the 2022 festival concerts will again delight and engage concert-goers and festival participants alike.
View Pictures and Videos from AFA's 2022 Camps and Finale Concert!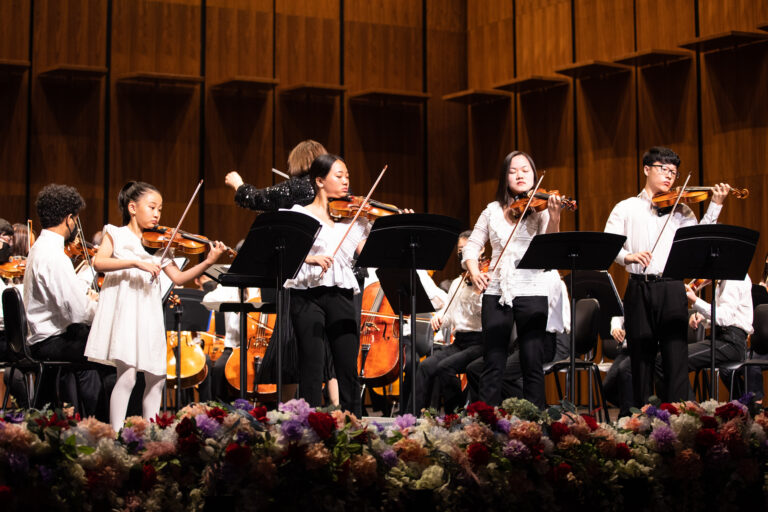 This 3-minute video provides a thorough overview about the mission and accomplishments of the Atlanta Festival Academy. To watch the amazing individual performances from our 2021 and 2019 concerts please click here.
We would like to thank the following partnerships for making the Atlanta Festival Academy so successful.