An International Destination for Cultural Exchange and Musical Excellence, Created for the Next Generation of Classical Musicians
WHAT DOES ATLANTA FESTIVAL ACADEMY OFFER?
Atlanta Festival Academy gathers young musicians from around the globe to learn from world-class instructors and artists, perform awe-inspiring music, and most importantly, develop lifelong friendships based upon the creation of art together and the exchange of cultural knowledge.
Current Atlanta Festival Academy programs include:
Fifth Anniversary String Quartet Competition
Fifth Anniversary Europe Tour
2 Summer Camps
3 Youth Orchestras
Master Class Series
We invite you to discover how AFA's many programs inspire musicians and music-lovers alike!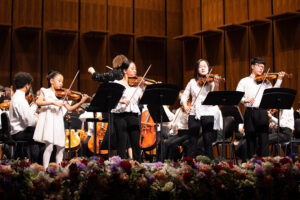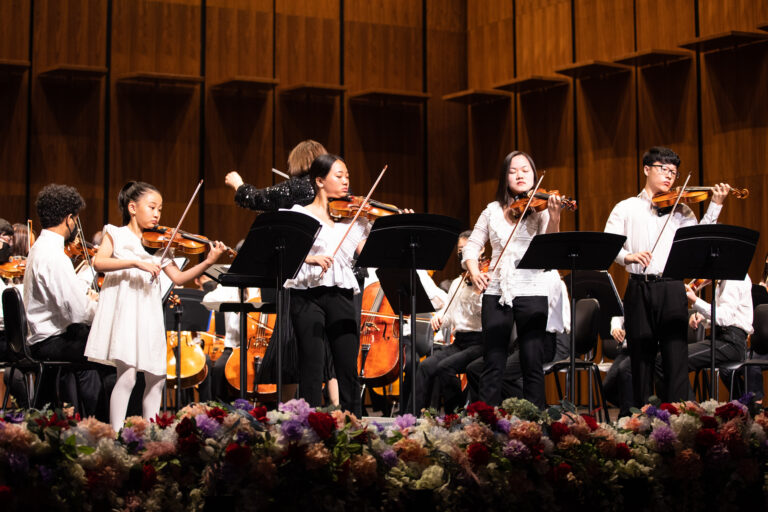 2024 EUROPEAN ORCHESTRA CAMP
Atlanta Festival Academy will expand its international scope by taking a select group of students to Selles-Sur-Cher, located in France's Loire Valley, in celebration of AFA's 5th Anniversary! These students, chosen by audition, will work with one of France's leading conductors, Jean-François Verdier, to prepare 3 concerts with violinist Simon Zhu. Winner of the 2023 Paganini Competition and numerous other top prizes, Simon Zhu will continue AFA's calling to find the best emerging talents to lead our young artists. This camp will take place July 8 – July 17, 2024, and interested students may apply here.
(AFA's Chamber Music Camp and Junior Talent Development Programs will both take one-year breaks in 2024, but we look forward to hosting you in 2025!)
Chamber Music Camp
Atlanta Festival Academy's two-week Chamber Music Camp offers motivated young musicians ages 10-23 the opportunity to refine their skills through the rewarding process of small ensemble rehearsal and performance. Participants receive daily coachings from members of the Vega String Quartet, play in master classes led by world-renowned instructors, and perform alongside internationally recognized, prize-winning soloists!
Junior Talent Development Program
The Junior Talent Development Program provides an intensive two-week experience for ambitious, skilled violinists age 10 and younger. The program's activities include daily lessons, small ensemble practice, master classes, and more, and are based upon the methods of renowned Chinese violin professor Lin Yao Ji. His teachings explore the relationships between the instrument, nature, and life so that violinists gain healthy practice and performance habits from a young age.
ATLANTA FESTIVAL YOUTH ORCHESTRAS
Atlanta Festival Academy offers three youth orchestras that meet during the school year, all of which give friends made in AFA's summer programs the chance to continue performing music together all year long!
The Atlanta Festival Chamber Orchestra is an ensemble that lets string players in middle school and high school explore the rich and challenging literature of the string orchestra repertoire. Atlanta Festival Chamber Orchestra's performances go beyond the concert stage to include the Georgia State Capitol and exciting Lunar New Year festivities!
 The Atlanta Festival Junior Orchestra gives string players in elementary school and middle school an amazing opportunity to play in a high-quality, large ensemble from a young age. Designed for students who may not even have a school orchestra yet, the Junior Orchestra provides a fun environment to begin learning from a conductor while playing with a variety of instruments.
The Atlanta Festival Virtuosi offers high-level string players the opportunity to perform fantastic string ensemble repertoire full of lush melodies and vigorous technical passages. 
Auditions for Atlanta Festival Youth Orchestra's 2023-2024 seasons are held on a rolling basis. We eagerly welcome interested young musicians to reach out, especially as we prepare for our Spring 2024 concert cycle!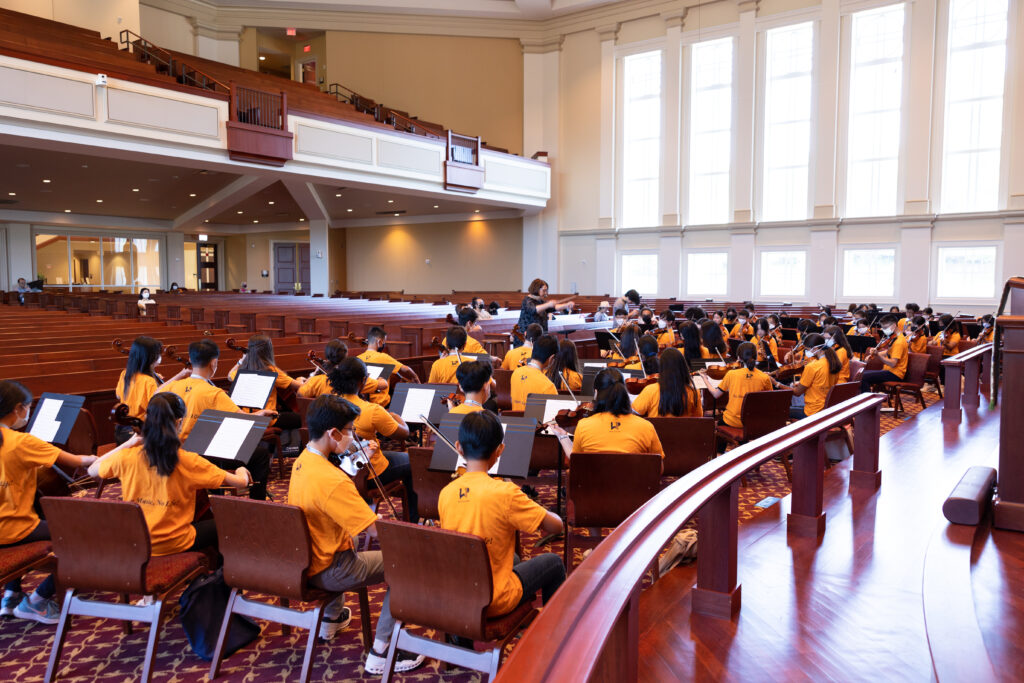 Atlanta Festival Symphony & Chamber Orchestras' Fall Concert!
The Atlanta Festival Symphony and Chamber Orchestras, led by new music director Jeremy Woolstenhulme, kick off the 2023-2024 season with a concert full of gorgeous melodies and technical delights!
This concert will feature international competition-winning bassist Mikyung Sung, who will perform Bottesini's Concerto No. 2 in b minor with AFA's new Symphony Orchestra! A glimpse of the virtuosic display that Mikyung will put on can be seen at her website, MikyungBass.com.
This concert will take place on Sunday, November 5 at 4pm in the auditorium at Northview High School, 10625 Parsons Rd, Johns Creek, GA 30097.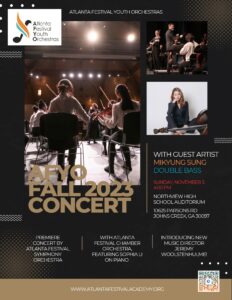 Pictures and Videos from 2022 Camps and Finale Concert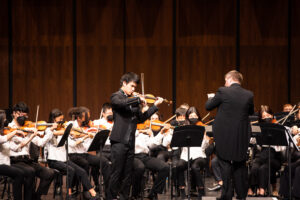 This 3-minute video provides a thorough overview about the mission and accomplishments of the Atlanta Festival Academy. To watch the amazing individual performances from our 2021 and 2019 concerts please click here.
We would like to thank the following partnerships for making the Atlanta Festival Academy so successful.