Artistic Director: Wei Lin Sigurgeirsson (bio)
Who: Violinists age 6 to 10 years old, Suzuki Book 3 and higher
When: July 17 through 29, 2023
Where: Johns Creek United Methodist Church
Activities Include
:
Group Lessons
Private Lessons
Master Classes
String Ensemble
Performance Opportunities
Pedagogy Workshops
Also, all JTDP participants get to attend AFA Chamber Music Camp performances, master classes, and other special events.
Application and Audition Video Information:
Applications are now open; application requirements, audition, and tuition information can be found here.
The Junior Talent Development Program (JTDP) activities and curriculum are based upon the pedagogical philosophy and instruction methods of renowned Chinese violin professor Lin Yao Ji. Prof. Lin trained more than two generations of the best violinists in China, and a summary of his fascinating career can be found here.
The core principles of Lin Yao Ji's unique teaching method include:
Cultivating an interest in music
Learning to observe nature with music
Establishing a scientific way to practice
Exploring the close relationships between the violin, nature, and life
Including parents as a crucial participant in their children's violin studies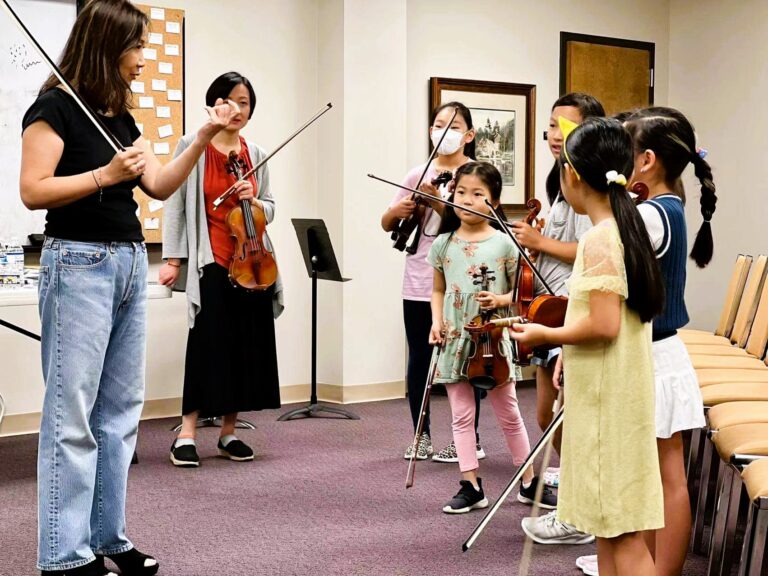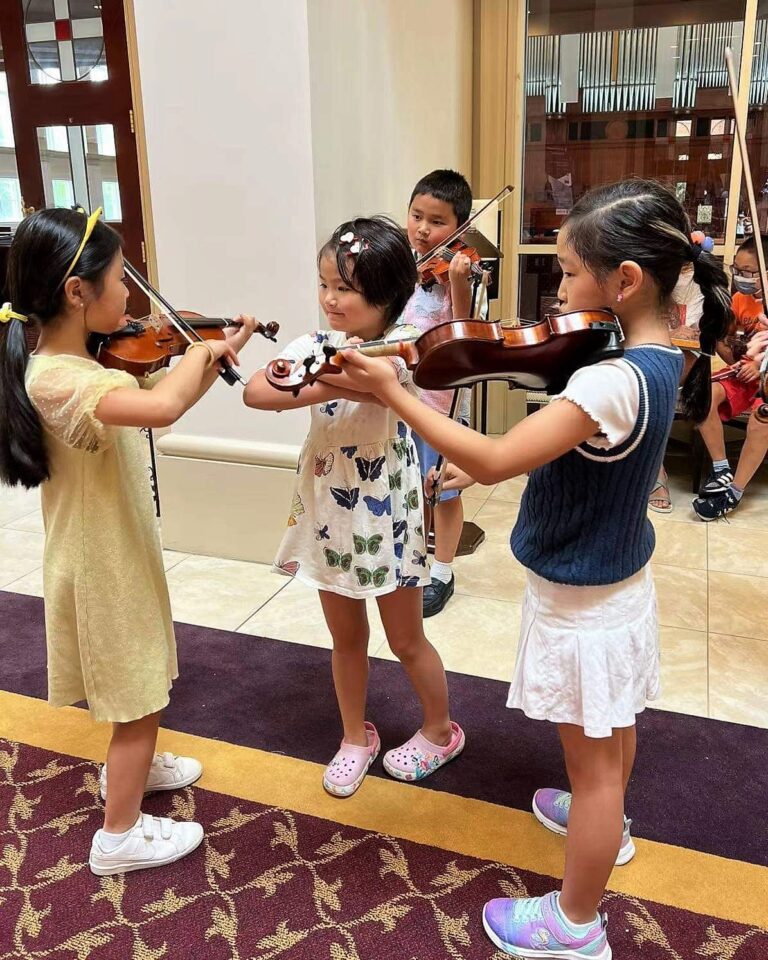 Lin Yao Ji's Violin Teaching Concept for the Young Age
Introduction to the Preparatory Study of the Lin Yao Ji Violin Method:
Lin Yao Ji's Violin Teaching Concept for the Young Age is a preparation of the first volume of his method book which is suitable for children age 5 and above. Each lesson will start with ear training and singing in order to develop a sense of rhythm, intonation, and beauty of sound before playing the violin. Just like how the voice is part of a body, the violin should also be an extension of the body. Lin's method requires the player to listen, sing, and foretell the distance of each finger as well as the bow's position prior to movement, which will help to develop the senses of the consciousness of action. This concept of learning and practicing not only will train the mental discipline, but ultimately will develop the student's creative mind. 
We have chosen many popular children songs, which do not require reading musical notation at the beginning but will be reproduced in the first volume for more advanced reading and learning. If children have been studying violin for one or two years they can use the 1st book.
Professor Lin's method is very visual and helps to develop the student's intuition. For example, once Professor Lin listened to a six-year-old child playing the violin and taught him how to articulate with his bow correctly during a master class. He asked the child to say "Baba" in Chinese which means dad, and the child naturally said "Baba". He asked the child to think how he pronounced the word Baba, whether it is to close the lips first and then pronounce B-a B-a? That's like the articulation between the bow and string. You don't need to press the string with force. The sound production is like the pronunciation of a language. He told the audience and the child that it is very natural. This metaphor is easy to comprehend. Professor Lin emphasized that learning music is like learning a language. Especially for children who are at a young age to learn music, they must listen and imitate like learning a new language.
Finally, I quote Prof. Lin's idiom of the art of violin playing, "Hear the sound ahead, both hands follow obediently; the basic requirements are the evenness of the tone, precision of the intonation, and beauty of the sound. Be bold but careful to strive for excellence."