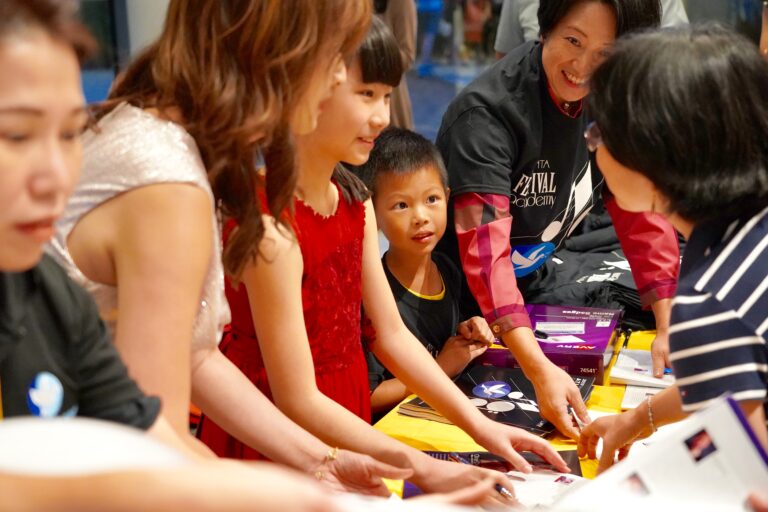 Virtual Master Class with Yang Xu
Atlanta Festival Academy and William Pu Music Academy present our first virtual master class of 2022! Yang Xu, first violinist in the Metropolitan Opera Orchestra, will lead a master class with several WPMA students on Saturday, January 29 from 4 to 6pm.
Congratulation to Our 2020 Atlanta Festival Competition Grand Prize Winner, Quang Vo Minh!
Quang Vo Minh, a 14 year old pianist from Hanoi, Vietnam, was selected by a vote of all 9 Competition judges as the Grand Prize Winner of the 2020 Atlanta Festival Academy Competition. We look forward to watching your musical career continue to grow!
AFA Competition Featured in Johns Creek Herald
The Johns Creek Herald recently published an article highlighting the success of our inaugural 2020 AFA Competition. We are so proud of the incredible participation we had by young musicians from around the world, and sharing this article is one small way we can say "Thank You!" You can read the article here.
Atlanta Festival Academy Competition Update!
Thank you so much to the nearly 90 applicants who entered our inaugural Competition! You all submitted so many wonderful performances, and now we will excitedly share your videos with our judges. Click here to see the list of this year's winners!
2019 International Shining Stars Concert
On July 27, 2019, at the Sandy Springs Performing Arts Center, the Atlanta Festival Academy kicked off its performance series with the "International Shining Stars" concert. The concert featured Chloe Chua performing her famous interpretation of "Winter," from Vivaldi's Four Seasons, which had already reached more than two million views on YouTube. Other young musicians from the Atlanta Festival Academy joined Chloe on stage, including winners of various international competitions from China, Singapore, and United States.
2019 Atlanta Festival Academy Finale Concert
The Finale concert again featured 12-year-old violin sensation Chloe Chua as soloist with performances of Felix Mendelssohn's Violin Concerto and Bela Bartok's Romanian Folk Dances, and showcased the two orchestras of the Atlanta Festival Academy on stage at the brand new Byers Theater at Sandy Springs Performing Arts Center on July 30, 2019.
AFA Co-Founder William Pu Honored by Georgia Secretary of State
Congratulations to Atlanta Festival Academy co-founder William Pu, who was honored during the 2019 AFA opening ceremony as an Outstanding Citizen of Georgia. Mr. Pu received this Award from the Secretary of State, Mr. Brad Raffensperger, and it was presented by the secretary's special ambassador, Mr. Roger Wise, Jr. This award is a recognition of the effort and commitment put in by everyone associated with the Atlanta Festival Academy in order to create a classical music festival unrivaled by any other in the Southeast.