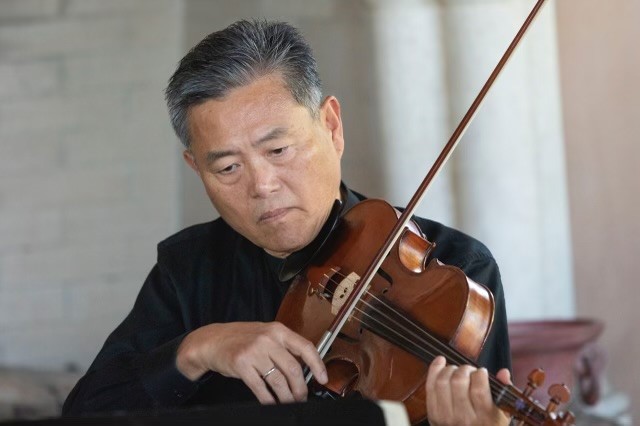 Jay Liu is Associate Principal Viola of the San Francisco Symphony Orchestra since 1993.
Born in Shanghai, he began his violin studies when he was 5. He entered the Shanghai Conservatory of Music, and was named assistant professor of viola upon graduation. He came to US in 1986, studied with Professor Donald McInnes and Alan De Veritch at University of Southern California.
In 1989 he won his first orchestra position with San Diego Symphony as Principal Viola. A year later he was invited by Maestro Mstislav Rostropovich to join the National Symphony in Washington DC. Mr. Liu regularly perform chamber music concerts and solo recitals in venues in New York, Los Angeles, San Francisco, San Diego, Washington DC, Shanghai, and Hong Kong.
From 1999 to 2015, he severed as viola coach of Asian Youth Orchestra. In 2017, He was the viola coach of ChinaNational Youth Orchestra (NYO-China).
In 2011, as Fulbright Specialist, he completed his three weeks of residency in China's Central Conservatory of Music, sponsored by Fulbright Foundation and US State Department.
Since 2014, he has served as Viola Professor of San Francisco Conservatory of Music.